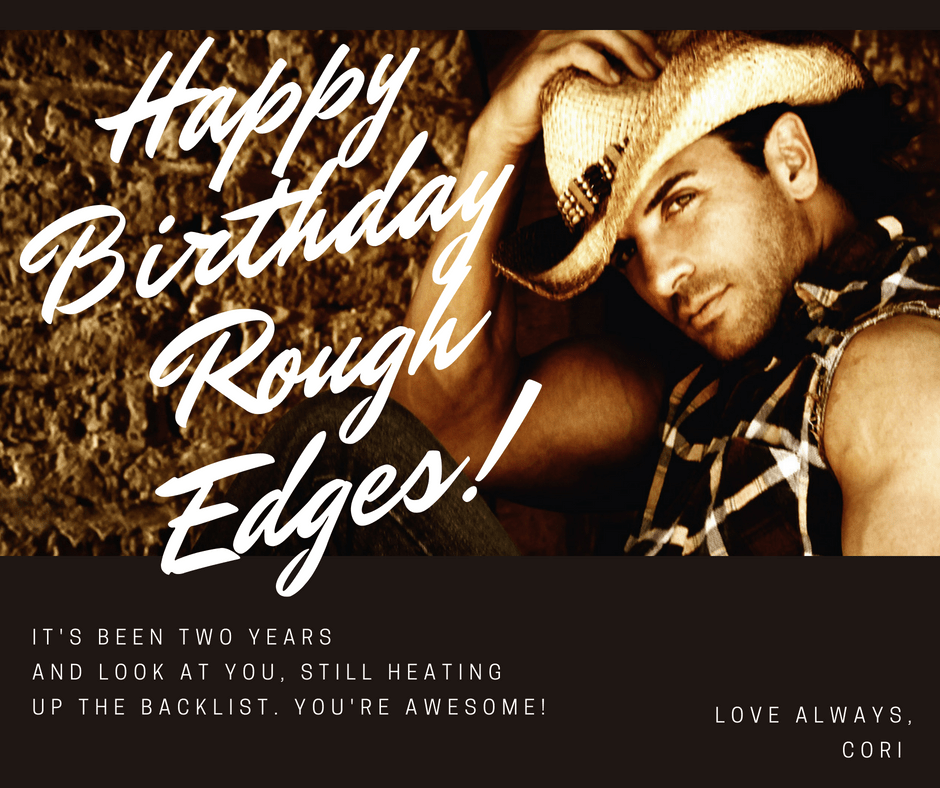 Rough Edges turns two this week.
Two!
Wow. I don't even… it does not feel like it's been two years. It's been a hell of a journey from there to here, it should feel like much longer than two years, but it feels like the blink of an eye.
Without Rough Edges there would be no Pen and Kink Publishing.
There might be no Cori Vidae.
So happy second birthday to the steamy anthology that has made so many things happen… and remains P&K's bestselling title. Here's to many, many more years of bringing sexy cowboys to appreciative readers 😉
<3
Nothing is sexier than someone who knows what they want and has the confidence go after it. This anthology is crammed full of hot romances featuring those kinds of rough-around-the-edges alpha personalities–stories about the kind of men and women who ride horses during the day and their partners at night, who speak few words but mean every one of them, and who would never break their own personal code of honor.
Get It Online Now!