I'm pretty biased but Mara Malin's INKomplete series is one of my favourite romance series of the past few years. I was lucky enough to have the pleasure of editing them and now I also get to share them with the world through Pen and Kink Publishing.
About the series:
Welcome to INKomplete, a studio renowned for its tattoos, talent, and totally tempting tattoo artists. Every design tells a story, every artist has a tale. One studio, four tattooists, and a whole load of heat. Enjoy these hot and steamy reads that explore the sometimes sweet but always erotic relationships between ink and kink.
When Emily begins an apprenticeship at the renowned tattoo studio Inkomplete, she didn't realise she was stepping into a world very different from her middle-class upbringing. But not everybody is happy about her dipping her toe into new waters. Famous tattoo artist, Matt Jones, knows she doesn't belong. What's he got against her and how far will he go to keep her at arm's length?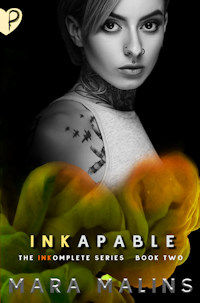 After her husband walked out on her, leaving her to provide for their daughter alone, Joe has no intention of relying on a man for anything ever again. As a successful tattoo artist, she can take care of what's hers. The only thing she needs is a little fun every now and again. And if a gorgeous man offers her exactly what she needs, if they both know what they're getting into, it can't get messy, can it?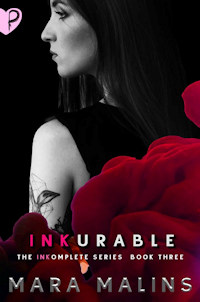 Phee has breast cancer. As heart-breaking as it is, she's determined to be strong so her friends don't worry. They're a family, so if she hurts, they hurt, and she can't allow that. But when lines start to blur between her and her handsome surgeon, trying to hold everything together suddenly feels like the real fight.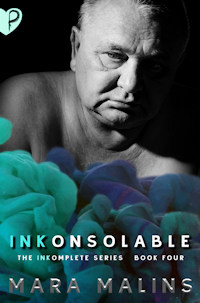 It's been five years since Blakey's beautiful wife Elizabeth died and his grief is just as sharp today as it was back then. But now he's desperately lonely too. As he becomes closer to his friend Aisleyne, Blakey fights it with everything he has. How could he even think about moving on? No, friendship is all he has to offer. That will have to be enough.
Did you catch the part where you can download a copy of the first book in the series, INKarnate, for FREE right now, today? Because you can!
You'll have to wait until November 6th for all the rest, but on the plus side, you'll be able to get them all on the same day. No spreading the releases out across months or years 🙂