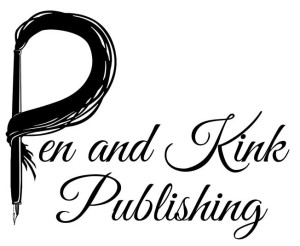 Originally it was meant to be the name I published my own stuff under, but when the support for Rough Edges and kINKED fell through a while back I decided to change up my plans a bit 🙂
I am incredibly excited to announce the opening of Pen and Kink Publishing.
While I will still be using Pen and Kink Publishing to publish my Erotica Under Glass and similar titles, I will also be publishing romantic and erotic works by other people starting with Rough Edges this summer.
In addition, we're currently open to submissions for kINKED and have plans for many more amazing projects.
Exciting!