I have good news and I have bad news…
The good news is that I'm writing a lot more than I was in previous months and, allowing that what I'm writing are first drafts and first drafts are never actually good, I'm enjoying what I'm writing.
The bad news is that I will be lucky to reach 45 hours of writing this month, let alone the 90 I had set as my original goal.
[wppb progress=12]
That's what my progress looks like, and I'm going to have to take most of today off writing to meet some editing deadlines so the bar isn't going to move much until tomorrow.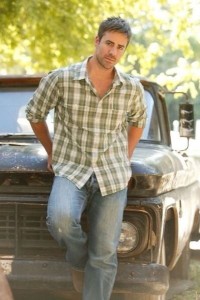 Right now I'm working on a post-apocalyptic story with kinky characters (it was supposed to be a top, a bottom and a switch but the switch has turned out to be more submissive than the bottom. Go figure.). That dude to the right there? He's the model for the top.
You're welcome 🙂
The story needs work, like any first draft, but I think it's pretty promising… unfortunately it's also promising to turn into a novel if I don't find some way to nip it in the bud so while I'm doing edit-y things today that's going to be whirling away in the back of my mind. It can turn it into a novel later if I still want to, but for writing under glass I need shorter pieces so I can complete several of them, not just one novel. This isn't NaNoWriMo LOL We'll see what happens, it might just end up with a non-ending for an ending so I can move on to something new for a while.
Maybe.
There's still time to send me a prompt in the meantime. 🙂
Oh, and I've decided I'll stay 'Under Glass' until I hit 90 hours of writing, even though that's going to take me beyond September. At this rate it might even take me into November and NaNoWriMo, but I'm okay with that.
🙂