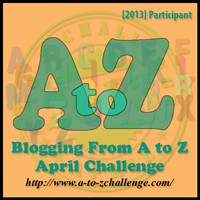 I is for I am a day behind and I'm okay with that 🙂
I will try to catch up this weekend, but yup, I'm a day behind on this challenge. I bit off a bit more than I could chew this month. You wouldn't believe all the stuff I have going on even if I told you LOL Still, I'm hanging in there and trying to decide what to reward myself with if I make it into May with my sanity intact.
How do you reward yourself for meeting difficult challenges and goals?