Phew!
It's been a week, yo.
This was the week I 'took over' the Facebook page for Pen and Kink Publishing and I planned for it to be awesome. I was going to create an ebook from start to finish — write it, format it, upload it, blah blah blah. It was going to be epic.
Except that I got rather epicly blocked.
That's not the right word, actually.
What happened is that I decided I didn't have time to write something from scratch so I figured I'd finish something I'd already started — "The Switch". I gave the story a quick read through so I'd remember the details and know where I was picking it up from… and promptly got very discouraged. The story was broken. I could see it was broken, and by Tuesday I even had a pretty good idea on how it was broken and how to fix it… but I didn't have time to fix it and finish it by the end of the week.
I was screwed.
Then I remembered "Love Bytes".
This is a story I wrote ages ago and though it's a little dated I still think it's cute. And best of all, for the purpose of this takeover, it was finished. No writing required. And no editing either because I wrote this story so long ago.
(I've found that I can't effectively edit my own work that is more than a couple years old because I am no longer that writer. More often than not what happens is I rip apart the poor story and turn it into something different. And that's just no fun. So, no substantial edit on this story… which saves time. Yay!)
And so, after a rather bumpy week I am pleased to share "Love Bytes" with you: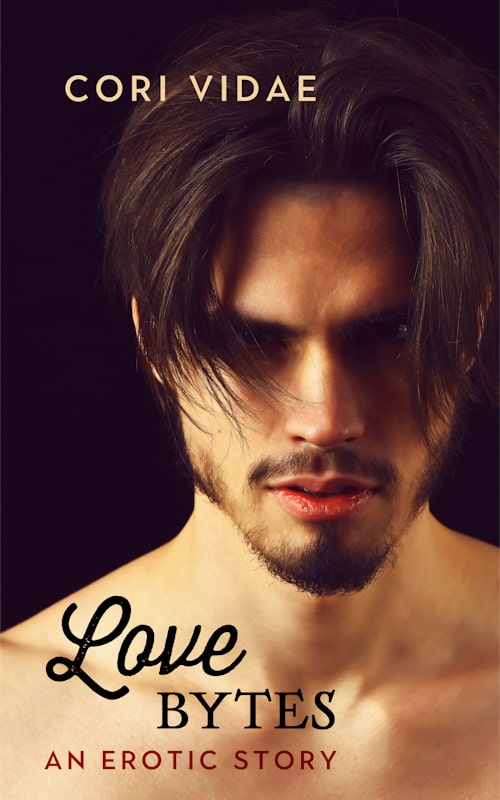 Steffie makes a date with someone on an internet dating site and he shows up at her bedroom window rather than her door. That is her first clue the evening is going to be… interesting but even she could never guess the strange turn it will take at the end.

This is an erotic story containing mild D/s, foot play and explicit oral sex.
You can download a free copy of this story right here. There's no catch, no bullshit… but the offer does expire on March 17th so don't wait too long 🙂