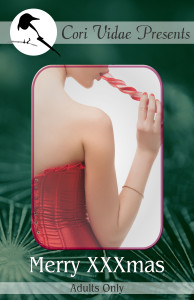 My collection of sizzling Christmas stories is finally now available! With a spiffy new cover (I didn't love the last one as much as I should have) and three super sex stories this collection is sure to heat up your winter.
You can buy it now from Amazon for only $1.99 or download it for free from December 24th through 26th as my Christmas present to you*.
Merry Christmas!
*If you prefer .ePub or .PDF formats, buy (or get your free download) from Amazon and then forward your receipt to me at shiny@corividae.com and I will send you your preferred file format.