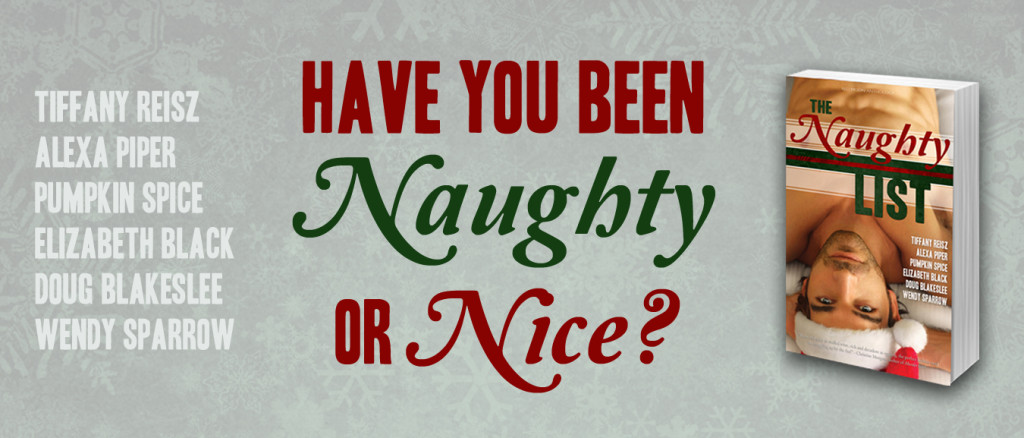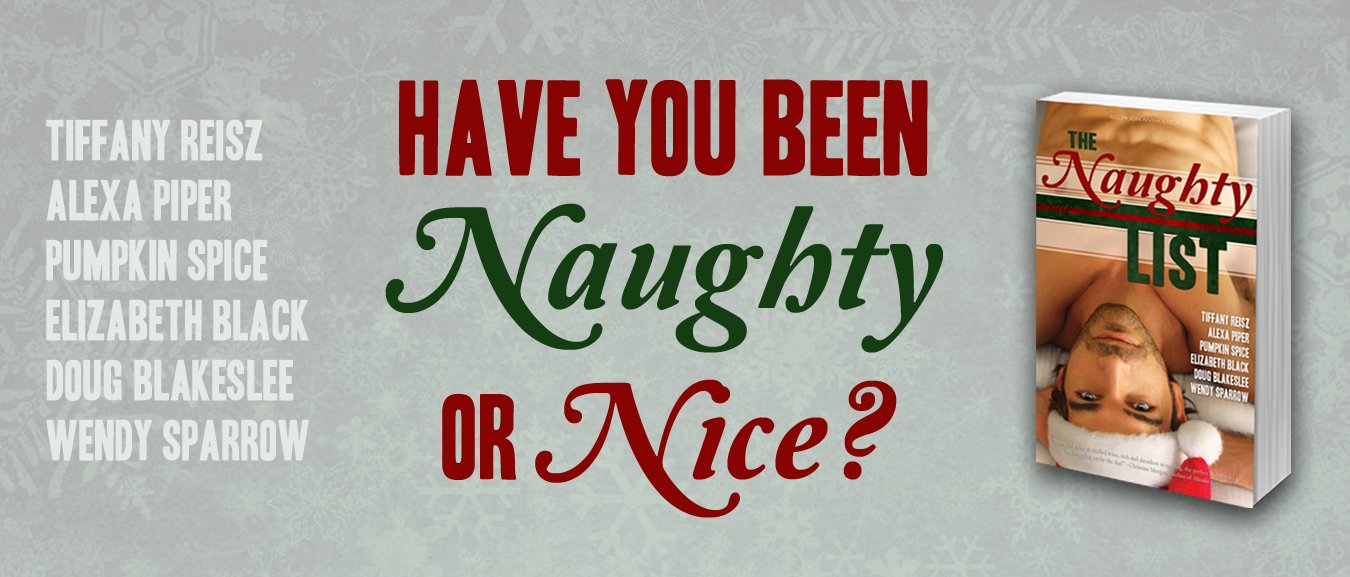 Wow.
So much has happened in the past few days. I barely know where to start, which means this post is going to be a bit point form-y.
First, The Naughty List is out and available now. If you haven't picked up a copy yet, you really should. It'll be the perfect title to put you in the mood for this month's holidays. Or put it on your wishlist for Santa!
Speaking of lists, The Naughty List is on a couple Listopia lists. These are just for fun and ego, but if you have a moment would you consider voting for it as a 'Great Holiday Romance Read' and 'Holiday BDSM' book. And of course I understand if you need time to read them first, I'm just throwing the idea out there 🙂
Also, if you were hoping for a chance to win a copy from our Goodreads Giveaway, I have good news and bad news (and then more good news!).
The good news is that the giveaway is closed now and you guys helped me SMASH my goal of 360 entries. In the end, 582 people entered for a chance to win a copy of The Naughty List. That is awesome! Thank you so much for entering!
The bad news is that the winners have been chosen, so unless you were notified that you are one of them, sorry, not this time.
(But you can still pick up a copy from your favourite retailer!)
There's more Goodreads-related good news because though the giveaway for The Naughty List is over, the one for a copy of Luminous Dreams has just begun (US only, sorry):
Also? There is this:

I had a successful NaNoWriMo this year. I didn't write a novel because I was already writing Under Glass but I did write 50,000 words of erotic fiction during November. Yay! I've also begun transcribing a new Under Glass story from my notebook to the computer.
Once I've finished "Last Men in the World" will become available for sponsorship. Currently only "Of Water" is available for sponsorship (starting from about $6 you can make this available here on my blog for everyone to read) and while it is evocative and beautiful I'm looking forward to sharing my kinky post-apocalyptic story with the world too 🙂
Lastly? People are saying nice things about The Naughty List:
If you've read it please share your honest review on your favourite website (ie: your own, Amazon, Goodreads, all of em LoL). Feedback and reviews are better than cookies. And I love cookies.