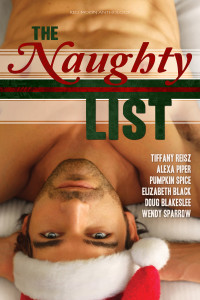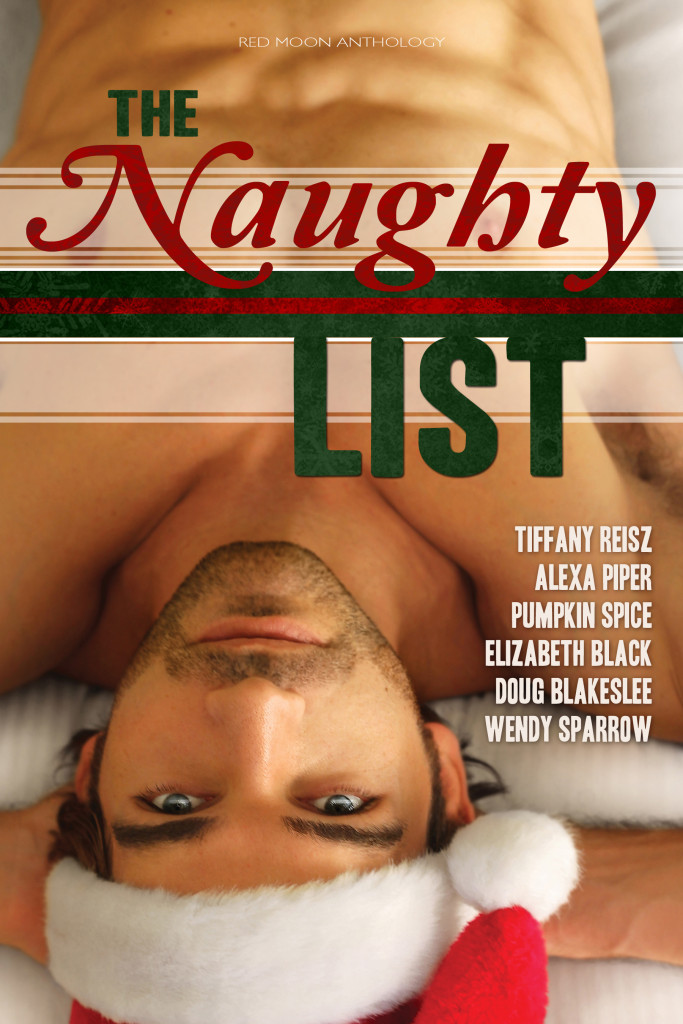 To celebrate the release of The Naughty List I'm going to be sharing some bits of trivia about a few of the stories (I'll be compiling them into quizzes later 🙂 ). We're going to start with some trivia about Wendy Sparrow's story, Stealing Time.
I'm starting with Stealing Time for a couple reasons. One is because it's the final story in the anthology and I feel like being a bit contrary on my blog. The other, much more important reason, is because Wendy is hosting basically the best giveaway ever, and it's only going on for a limited time.
One of her main characters, Zeit, has a thing for chocolate oranges. I mean he really has a thing for them. It's awesome. So to celebrate the release of The Naughty List, she's giving away chocolate oranges. You can check out all the details here, or us the Rafflecopter code below to enter.
In the meantime, allow me to present some Stealing Time trivia. There are no spoilers here, but you'll probably appreciate these little tidbits more after reading the story. Well, except for the recipe, that's awesome all the time 🙂
Stealing Time Trivia
from Wendy Sparrow
1. In Stealing Time, Father Time's son is named Zeit Geist which means "Time Ghost" is German. I obsessed over various possible names forever even though I liked Zeit right away. Other names I considered were Tyd (Time in Afrikaans), Zaman (Time in Turkish), Tempus (Time in Latin), Vida (Life in Spanish), Vitae (Life in Latin), and Cronos (Stopwatch in Spanish). In the end, I liked some so well that Tempus, Vida, Cronos, and Ruin all became Zeit's brothers in subsequent novellas.
2. While the lodge in the story doesn't exist, there are lodges around that do cater to a holiday crowd and I stole some of the activities from their listed activities. It's my dream to eventually visit one of those places for the holidays.
3. The Fates that determine who lives and dies and the fate of mortals in Stealing Time are from mythology. In Greek mythology, the three Fate sisters (or Moirai) controlled the threads of life. When a mortal's time was over, one of the sisters would take her shears and snip that mortal's thread of life. In Stealing Time, they keep trying to kill Hannah in much more dramatic ways.
4. In my novella, Zeit becomes a fiend for chocolate oranges. Art mimics life and I've already bought myself two dark chocolate oranges—hopefully one will make it to Christmas day. But, prior to writing this novella, I hadn't actually tried one. And if you've never smacked a chocolate orange—BEST THING EVER!
5. At the lodge, they wake up to a breakfast casserole that's an old family recipe. When I wrote that, in my mind, this was my best friend's strata recipe. It's amazing and I always try to stop eating it before I'm bursting but I never manage. It should be noted, like most delicious things, this is not the most healthy…but we're all about being naughty during the holidays, right? Here's the recipe:
Stephanie's Sourdough Strata
1 lb. pork sausage
10 eggs
3 cups milk
1/4 tsp fresh ground nutmeg (fresh makes a real difference)
1/4 tsp cayenne pepper
1/4 tsp course kosher salt
10 sourdough English muffins
1 small brick gruyere
1 small brick extra sharp cheddar
White Cheddar (about 1/3 of a 1 lb. brick)
Place sausage in a large, deep skillet. Cook over medium-high heat until evenly brown. Drain, and set aside.
In a large bowl whisk eggs and milk until combined. Whisk in spices.
Cut the gruyere and extra sharp cheddar in half. Grate 1/2 of each and set aside the other half. Grate 1/3 of white cheddar.
Grease a 10×13 pan. Split the English muffins in half and place in the pan bumpy side up. Add a layer of sausage. Top with grated cheeses. Put another layer of English muffins halves, bumpy side up. Add a layer of sausage.
Pour egg mixture over the top. Cover and refrigerate overnight.
To bake: heat oven to 325. Cover strata with foil bake about 50-60 min.
Remove foil. Grate remaining halves of gruyere and extra sharp cheddar.
Sprinkle over strata and cook until cheese is melted.