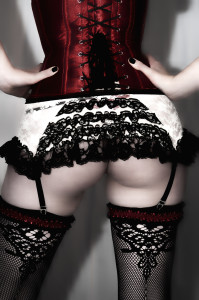 I was meant to begin writing under glass yesterday but there were some technical difficulties that made that impossible. I'm on it today, though and I'm going to expand my writing days by one to make up for the one I've lost.
I'm hoping to write 20,000 words over the next few days, stories which largely fall under the theme of panties.
I don't have any outlines or anything of the like, so progress may be slow until I manage to build some momentum, but don't give up on me. We've got this 🙂
I will update here at the end of each day with my progress and also will share the… let's make it the second story I write, right here in all it's first draft glory LOL
So check back to cheer me on, offer prompts or just lurk and see what's happening.
I will also tweet off and on throughout the next few days to keep everyone updated there so if you don't follow me on twitter, please do –> @CoriVidae