It's release day and, as usual, I am a mixture of excited and exhausted. I put less time into promoting this release than I usually do because Life but don't mistake that for a lack of investment in this story, in these characters.
I freaking love Mary and Cairn, and I love visiting their world.
Before I get into telling you about this story and how to get your copy, though, I would first like to say a little something about pre-orders. I said this on my Twitter this morning and I'd like to share it again here too:
Before I get into a day filled with 'Buy my book' (which I'm totally going to do. Sorry, not sorry) I'd like to take a moment to thank everyone who pre-ordered this title. Thank you. Thank you. Thank you.

You know that saying, 'It's always darkest before the dawn'? Well, it's also always darkest right before book release. That's when my insecurities become bigger, the negative voice in my head becomes louder & my self-doubts grow teeth and start snarling.

That was especially true with this book because I was sick for several weeks which meant my promotion time was cut to basically nothing and I felt like I was floundering through life in general… and this release in particular.

Your pre-orders were lights in the darkness for me. That probably sounds hyperbolic, but it's not. Every single one mattered.

Honestly? There weren't many of them–I made less than $5 off pre-orders on this book–but pre-orders aren't just about the money, or the algorithm or any of that.

To me each pre-order represented not only someone who wanted to know what happened next for Mary and Cairn, but potentially someone who wanted me to keep going. Keep writing. Keep trying. They mattered. Thank you. <3
Truly. Thank you so much!
If you pre-ordered your copy it should have downloaded to your devices this morning.
If you haven't got your copy yet… there is no time like the present 😉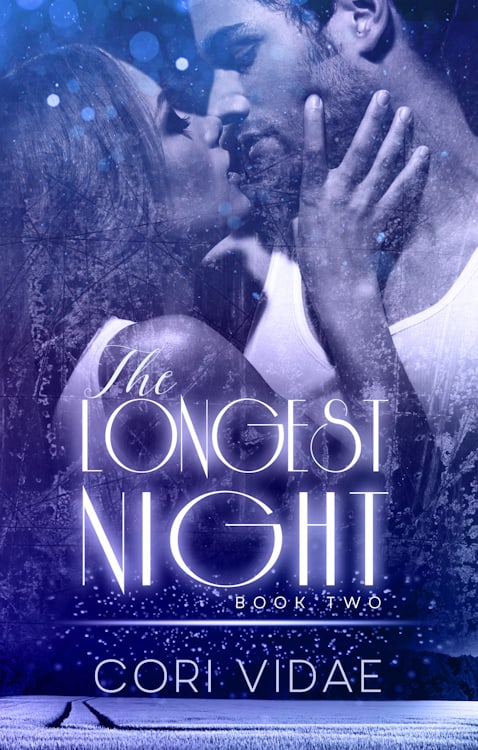 Mary wants her first Christmas with Cairn to be special, so in between practicing her magic, taking care of the farm and taking Cairn into her bed whenever possible, she's making him a gift. 
Cairn knows exactly what he wants to give Mary for Christmas, but providing it will require a huge personal sacrifice. He likes to make Mary smile but is that reward enough to make it worth the price he'll have to pay?
Available now
"Oh dear God … this book is HOT. My husband actually read one of the sex scenes and said, "All men should read this so they know what to do." Bahaha!! I just love Mary as a fiery heroine, and Cairn is to die for. Both characters are beautiful, complex, and overflowing with sensuality. It's a short read, so if you're looking for an erotic pick-me-up, this is the book for you."
— Sara Dobie Bauer author, Bite Somebody
"Undeniably sensual, full of heart, and with a healthy dose of darkness and magic, The Longest Night is the perfect little sexy snack! (Also, who knew horns could be so hot!)"
— Tiffany Michelle Brown author, Spin